Mommy took me to the doctor today to get me chacked out and see how much it is going to be to "fix" me. The doctor said that I am awesome and perfect except for the rash I got from those pesky fleas in prison. I still don't get what there is to fix.
When we got home, Mommy gave me a little facial trim. I was starting to look like the bearded lady. Now I am looking good with my 80's rocker chick hairdo.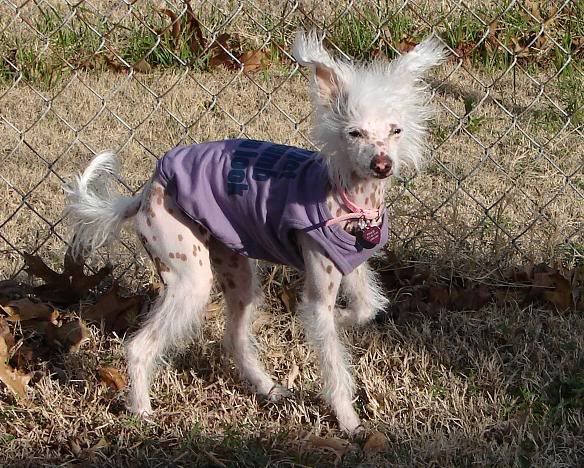 Mommy said she was going to buy me a new pink quilted coat today, but the doctor's visit was a bit more costly then she expacted, so apparently I have to make due with one of Frodo's hand me down sweaters for now. It's red cable knit and has a turtle neck, Gag!
I told her no, but she wouldn't listen. I told her I would rather go naked than wear that thing, but she said something about "freezing my freckled butt off" and it seemed like the end of the conversation. I think I'm going to try Daddy for the coat.
Later, I found Frodo in my room AGAIN, so I decided to take my nap in Rowan's bed. I got caught, per usual.